West Bloomfield Educational Foundation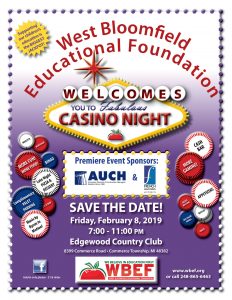 WBEF Mission Statement
It is the mission of the West Bloomfield School District Educational Foundation to generate and distribute financial and other resources to and for the West Bloomfield School District for enrichment programs and other projects aimed at enhancing the quality of learning and educational opportunities for students and teachers in the school district. The foundation will carry out its mission by focusing its support in the following areas:
Strengthen the curriculum by serving as a catalyst for the development and promotion of innovative programs.

Support additional training for faculty members and enhance educational resources available to them.

Encourage school and community partnerships by promoting community awareness about the school district's programs, provide ways for individuals and organizations to share resources with the school district to enhance learning, and facilitate cooperative ventures among the foundation, community groups and the school district.
---
We would like to thank everyone who participated in this event
Volunteers
Become a West Bloomfield Educational Foundation volunteer! If you wish to volunteer, please contact Anna Rosenthal at (248) 865-6463 or email anna.kulas-rosenthal@wbsd.org.
Donors
WBEF relies on the generosity of families, businesses and individuals who contribute to the foundation in several ways. Donations may be made in honor or memory of an individual at any time . All donations will be acknowledged by a personalized letter sent to recipients family.
Thank You!
The WBEF relies on your support. No matter how large or small, your donations contribute directly to our foundations success and ultimately to the success of our students. On behalf of the nearly 6,000 students in the West Bloomfield School District, we sincerely thank you.
Announcing the 2019 Premier Event Sponsors…
George Auch & French Associates
We are grateful for your support!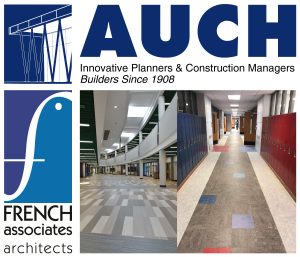 Thank you for supporting our foundation